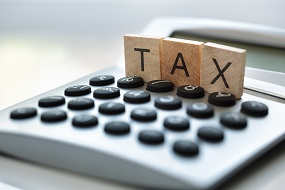 It happens every year. You survive another busy holiday season, celebrate another New Year's Eve, and embark on another year with renewed goals and a fresh outlook.
Then reality hits: it's tax time again. And with the Affordable Care Act (ACA) kicking into high gear this year, this tax season could be especially dicey for millions of consumers and businesses.
In fact, this next chapter of the ACA rollout may be remembered as The Year of the Tax, with new taxes being phased in on individuals, employers, and insurance companies.
Here are some of the ACA provisions that could affect you this tax season:
Individual mandate penalties. Starting this year, all filers must indicate on federal tax forms whether they had coverage last year and whether they received tax credits to help pay for it. Those who didn't have coverage could face a fine. The penalty for 2014 (subject to certain maximums) is the greater of $95 per person ($47.50 per child) or 1% of yearly household income. The penalty goes up for 2015 and by 2016, increases to the greater of $695 per person or 2.5% of yearly household income. After 2016, the penalty for failing to get insurance will be indexed to inflation. Any individuals qualifying for an exemption from the individual mandate must claim the exemption on their 2014 federal tax return.
Employer mandate penalties. In 2015, if you employ the equivalent of 50 or more full-time employees and don't provide affordable health insurance, you'll be subject to an excise tax of $2,000 per employee (excluding the first 30 employees) if at least one of your employees receives a premium tax credit for purchasing individual coverage via the Marketplace.
Medicare tax for high earners. Individuals with earned income over $200,000 and married couples filing jointly with earned income over $250,000 will see an additional 0.9% Medicare tax.
Surtax on unearned income. If you're single with net income over the $200,000 threshold, or married and filing jointly with net income over the $250,000 threshold, you'll be paying a 3.8% surtax on net investment income over those thresholds, including interest, dividends, royalties, rental income, income from a business or trade that involves passive activities, and net gain from disposition of certain property.
New rules for claiming medical expense deductions. Under the new law, the adjusted gross income threshold for claiming an itemized deduction for medical expenses has been increased from 7.5% to 10%, except for individuals 65 and older and their spouses, in which case the 7.5% threshold still applies through 2016. This means you can only claim a deduction for medical expenses that exceed 10% of your adjusted gross income.
Limit on healthcare FSA contributions. Salary reduction contributions to healthcare flexible spending accounts are now limited to $2,550 per year. That could potentially increase an individual's tax liability if they've been setting aside more than $2,550.
Subsidies could reduce tax refunds. According to H&R Block, half of Americans (as many as 3.4 million) who got subsidies may be unpleasantly surprised with lower-than-expected refunds this year, and they might even end up owing the IRS. This is all because they underestimated their annual income and the resulting subsidies they received were too large.
For more information about how the ACA could affect you this tax season, stay tuned to www.healthcare.gov and www.irs.gov. And to stay up to date on all the latest changes, including how the ACA impacts your COBRA administration, subscribe to the COBRAGuard blog in the upper right hand corner of this page.