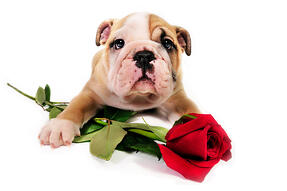 With Valentine's Day just around the corner, romance should be in the air. Unfortunately, for many HR professionals, thoughts of love may take a back seat to thoughts of compliance. Don't despair! To help set the mood for February, we've highlighted a few romantic movie quotes and related them to health reform. You might be surprised at the parallels!
"Love means never having to say you're sorry." –Jenny (Ali MacGraw), Love Story
Like characters in a good love story, all employees have complexity, flaws and a few preexisting conditions. Now, as of 2014, the preexisting condition exclusion is history. Your company can help write happier health care endings by continuing to send a HIPAA certificate of creditable coverage when an employee leaves.
"You had me at hello." –Renee Zellweger (Dorothy), Jerry Maguire
Make the most of first interview impressions! Now, with easier access to health care, potential employees can assess your potential fit based on your best employer attributes – and not just your health plan. Remember, your small business may be eligible for a small business tax credit if you purchase coverage through the Small Business Health Options Program (SHOP) Marketplace.
"I'll have what she's having." –Other Customer (Estelle Reiner), When Harry Met Sally…
Starting in 2014, all healthcare plans (including group plans) need to provide "essential health benefits." Essential health benefits must include services like "behavioral health treatment," "prescription drugs," and pediatric services that include oral and vision care. This may complicate health care in the short term, but in the end, we will all have what she's having.
"Stop thinking about what everyone wants, stop thinking about what I want, what your parents want! What do you want Allie?" –Noah (Ryan Gosling), The Notebook
Once your company gets beyond the "pay or play" decision, you may decide that a private insurance exchange is the most cost-effective solution. According to Accenture, one million people will enroll in private exchanges this year, and the number may grow to 40 million by 2018. The main appeal for employers is more options in plan design and the ability to provide employees with more choices. Of course, the first step is to know exactly the type of health insurance your company wants to provide.
As Forest Gump once said … "Life is like a box of chocolates." And so is life in human resources as you bite into the never-ending changes to state and federal laws. Whatever you do, stay passionate and informed … and find a partner you can count on. U + COBRAGuard = BLISS!
Do you have any love story parallels to add to our list? If so, post them in the comments below. And, if you haven't already done so, subscribe to the COBRA Blog at the top of this page so we can send you more good stuff like this!