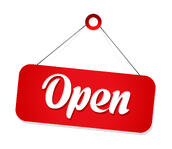 SHOP Plans Available the Old Fashioned Way
While you're making your health insurance list and shopping twice, make sure to check out small business plans through the SHOP exchanges.
While online enrollment capability will not be available until next year, you can still enroll through the SHOP exchanges using paper applications, either through an agent or broker or directly through your insurer.
The administration has assured businesses that enrolling offline won't affect their eligibility for the Small Business Health Care Tax Credit. "Small businesses will able to enroll directly into a SHOP plan through an insurer, agent or broker, and get can certified for a tax credit after they enroll," says Julie Bataille, spokeswoman for the Centers for Medicare and Medicaid Services in a recent Huffington Post article.
Bottom line – even though there have been some delays and changes, the SHOP exchanges are still open for business. You'll just have to wait another year to take advantage of online enrollment.
What About COBRA?
The plans available through the SHOP exchanges are COBRA qualifying plans if your group has 20 or more employees. Why does this matter? Because when individuals become eligible for COBRA, group rates through the SHOP exchange could be more attractive than the individual rates available through the Marketplace.
There are other reasons that COBRA may prove to be the smartest option for transitioning employees. For example, participants would not need to change provider networks or restart the annual deductible or out-of-pocket expense, as they would if they switched plans.
How to Learn More
Stay tuned to www.healthcare.gov and www.hhs.gov to keep up with the latest news on the SHOP exchanges and the Affordable Care Act. And if now is a good time to outsource your COBRA administration, download our free report, "In Search of ROO – Return on Outsourcing."