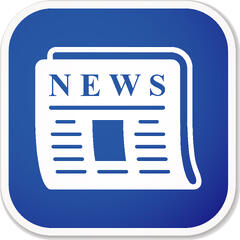 This past Friday afternoon, the Centers for Medicare and Medicaid Services (part of HHS) issued a bulletin to deal with Special Enrollment Periods (SEPs).
HHS is concerned that former Model COBRA Continuation Coverage Election Notices (Model Election Notices) published by the Department of Labor and other documents provided by employers did not address, or did not sufficiently address, Marketplace options for persons eligible for COBRA.
The concern? Persons eligible for COBRA and their qualified beneficiaries may have had insufficient information to understand that they cannot voluntarily drop COBRA and enroll in the Marketplace outside of Marketplace open enrollment.
As a result, in accordance with 45 CFR 155.420(d)(9), HHS is providing an additional special enrollment period based on exceptional circumstances so that persons eligible for COBRA and COBRA beneficiaries are able to select Qualified Health Plans (QHPs) in the Federally Facilitated Marketplace (www.healthcare.gov).
Affected individuals have 60 days from the date of this bulletin, that is, through July 1, 2014, to select QHPs in the Marketplace. These individuals should contact the Marketplace call center at 1-800- 318-2596 to activate the special enrollment period. They should inform the Marketplace call center that they are calling about their COBRA benefits and the Marketplace. Once determined eligible for the special enrollment period, consumers can then view all plans available to them and continue the enrollment process over the phone or online through creating an account on healthcare.gov or logging into their existing account.
In addition, COBRA beneficiaries are able to choose QHPs in the Marketplace during the annual open enrollment period and if they are determined eligible for any other special enrollment periods outside of the open enrollment period.
There are still many remaining questions to be answered surrounding notification of the 60-day special enrollment window Including:
Will employers be required to notify only those in an active COBRA status as of May 1, 2014?
Will employers be required to notify former employees who were eligible for COBRA at any time during the open enrollment period (which ended March 31)?
What method(s) is/are required for notification? (i.e. US MAIL? E-Mail? Phone?)
What sort of 'proof' should each plan administrator have to show that they communicated to the right qualified beneficiaries in a timely manner?
Should employers and/or plan administrators re-send Initial Rights Notices for their 2014 active populations?
If you are one of our clients, you need not worry. We will handle this notification for you prior to July 1. Given the limited COBRA enrollment window, employers who are not COBRAGuard clients may want to create a notification process of their own. For now, this appears to be a courtesy notice rather than a requirement.