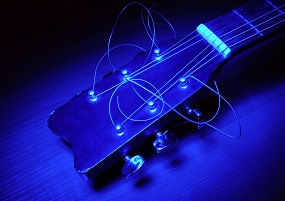 If you want to hear an employer sing the blues, bring up the topic of COBRA billing and collection. It's a task that eats up precious time, and it can be a real challenge. No employer likes to be the "bad guy" when it comes to enforcing grace periods or terminating coverage when payments are missed. Nevertheless, billing and collection are just part of the gig when it comes to administering COBRA. So if you aren't outsourcing the task, it's important to make the process as efficient and painless as possible.
First off, timeliness is more crucial than ever.
With the Affordable Care Act taking center stage in health care over the past few years, the rules of the game have changed and there's a highly orchestrated interplay between the ACA and COBRA that employers and employees need to be aware of. For example, COBRA participants have the option of replacing their COBRA coverage with Marketplace coverage – but there are specific guidelines:
COBRA plan dropped during open enrollment: During the open enrollment period, COBRA recipients can drop their coverage and purchase a plan through the Marketplace, even if the COBRA coverage hasn't run out.
COBRA plan expiration outside open enrollment: If COBRA coverage expires outside the Marketplace open enrollment period, the participant may qualify for a special enrollment period and can enroll in a private health plan through the Marketplace. Participants may also qualify for tax credits that can lower their monthly premiums.
COBRA plan dropped outside open enrollment: Any COBRA participant that voluntarily drops coverage outside the open enrollment period won't be able to enroll in any Marketplace plan until the next open enrollment period.
Note: The next open enrollment period for 2015 coverage is November 15, 2014 through February 15, 2015.
Timely COBRA notification is imperative as well.
With the ACA coming into play, it's even more important for employers to notify their COBRA-qualified beneficiaries quickly and help them navigate the process so they don't stretch out their COBRA eligibility period too long. It's crucial for them to make sure their COBRA coverage doesn't end before their new Marketplace plan starts, or they'll have a gap in coverage.
Finally it's important to know the collection timelines involved with COBRA-ACA transition periods.
With COBRA administration, grace periods of 45 days for the first COBRA payment and 30 days for each subsequent payment continue to be the standard. Conversely, under the ACA, patients who buy health plans through the Marketplace have a 90-day grace period to get caught up on premium payments before coverage can be canceled.
One thing that that remains constant is the need for consistent COBRA administration best practices. Here are four to keep in mind:
Create a well-documented paper trail. Provide COBRA participants with monthly invoices that clearly communicate the amount due and the end date of the 30-day grace period.
Don't accept late payments. COBRA participants need to realize there is no grace period for the grace period. They'll have to make their premium payments by the date on the invoice to keep their benefits.
Use technology to send helpful payment reminders. It's not mandatory, but sending regular payment reminders by email, text, letter, phone, or automated message is a great way to keep it top of mind and prod the procrastinators.
Offer more ways to pay. Make it as easy and convenient as possible for COBRA participants to pay their premiums, including through ACH and credit card payments, PayPal, and automatic recurring payments.
Of course, the best way to chase away the COBRA collection blues is to outsource your COBRA administration. With the new challenges of complying with the healthcare law, outsourcing can be a welcome relief for employers and HR professionals. To find out more, download our free report In Search of ROO (Return on Outsourcing).