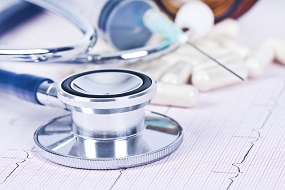 COBRA CONUNDRUMS is reprinted from the July 2014 issue of Health Insurance Underwriter Magazine featuring our very own Robert Meyers.
One of the key outcomes of the Affordable Care Act (ACA) is that preexisting condition exclusions will cease to exist under group health plans for plan years beginning on or after Jan. 1, 2014.
While this is great news for individuals with health issues, it also has an upside for HR professionals: Effective Jan. 1, 2015, employers no longer have to issue Certificates of Creditable Coverage. The Departments of Labor, Treasury, and Health and Human Services recently issued their final regulations eliminating the requirement. However, before you rush out to deliver the great news to your employer clients, let me tell you the caveat:
While Certificates of Creditable Coverage may soon be obsolete, it's still crucial for employers to document the dates of creditable coverage – including COBRA early termination notices.
The Requirement until Jan. 1, 2015
Until Jan. 1, 2015, employer-sponsored group health plans are required to provide individuals who lose their coverage (or would lose it if they didn't get continuing coverage through COBRA) with a Certificate of Creditable Coverage. The certificate is used to provide proof of coverage that might reduce the length of the preexisting condition exclusion under another health plan – especially important when an employee changes companies and health plans.
The Ongoing Logistics of COBRA
For individuals who leave a company and lose their health coverage, COBRA coverage is generally available for a maximum period up to 18, 29, or 36 months. But group health plans can terminate that coverage early under certain circumstances, including:
Payments not made timely;
The employer ceases to provide any group health plan to any employee;
A qualified beneficiary begins coverage under another group health plan after electing COBRA coverage;
A qualified beneficiary becomes entitled to Medicare benefits after electing COBRA coverage;
A disabled qualified beneficiary whose disability caused an extension of the COBRA maximum coverage period is determined not to be disabled; or
A qualified beneficiary engages in conduct that would justify the plan in terminating coverage of a similarly situated participant or beneficiary not receiving COBRA coverage, such as submitting a fraudulent claim.
If COBRA coverage is terminated early, the plan administrator is required to give the qualified beneficiary a Notice of Early Termination of Continuation Coverage as soon as practicable following the decision to terminate COBRA coverage. Whether it's a former employee on COBRA or a new hire that's been on COBRA and is now signing on to your group health plan, for the reasons described below the individual needs documentation of when his or her previous coverage ended. Thus, employers must be diligent with their record-keeping.
Recordkeeping in 2015 and Beyond
Without documentation that shows who provided coverage and when, COBRA participants could have difficulty tracking their coverage for tax purposes and employers could be in for some sticky overlapping coverage issues. For example:
Employers could continue paying a carrier for COBRA coverage (without collecting premium from the individual) resulting in a costly overpayment.
If the individual undergoes medical treatment during the time of transition, both health insurance plans will need to know the exact date of coverage transition.
If the individual is involved in a serious car accident or is diagnosed with a critical illness, exact dates are particularly crucial.
The bottom line: There has to be a defined cutoff date to facilitate coordination of benefits among everyone involved in administering the old and new plans.
The ACA has forever altered the healthcare landscape, but one constant remains: The need for accurate records, clear communication, and efficient plan administration is essential. Brokers who alert their employer clients of this issue and help ensure that dates of creditable coverage are well documented will help their employers avoid a great deal of chaos later on.