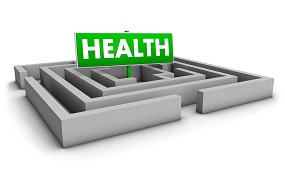 November 15 marked the launch of the second open enrollment period for health insurance coverage under the Affordable Care Act (ACA). After months of fixing glitches and replacing some key management figures, the federal government is promising a much smoother experience for enrollees this time around.
So how is it going so far?
The federal government reports that approximately 462,000 people signed up for coverage under the Affordable Care Act during the first week of the current enrollment period. Forty-eight percent of those were new customers, with the rest renewing their coverage. That's a substantial improvement over the first enrollment period, which was fraught with website glitches, delays, and confusion. Although government analysts report that fewer people than anticipated are switching from plans they get through their employer into the exchange system, so far the numbers are a substantial improvement over the first open enrollment period.
But nagging communication issues continue to plague the process.
According to the Kaiser Health Tracking Poll from October 2014, a staggering 9 out of 10 uninsured – one of the main target audiences for the ACA – were completely unaware of the start of the current enrollment period.
That's hard to fathom. For months in the lead-up to the midterm elections, political groups and health insurance companies certainly did their part, flooding the airwaves with ads about the healthcare law and health insurance. According to the Kaiser poll, about 62 percent of voters reported seeing political ads either supporting or opposing the law. Almost half of those surveyed (45 percent) reported seeing ads from health insurance companies, and 33 percent saw ads providing information about how to sign up for health insurance.
But confusion still abounds. The Kaiser poll found that 66 percent of uninsured consumers know little or nothing about the health insurance marketplace, and 53 percent are unaware that the ACA provides financial assistance for low and moderate income Americans. And a recent national study of consumers by the American Institutes for Research found that although most consumers say they understand healthcare and health insurance, many still lack basic knowledge and don't ask the right questions about their policy choices before enrolling.
Employees also still frustrated with enrollment
According to PlanSource, a cloud-based company providing benefits administration, 55 percent of employees surveyed still have grievances about their employer's enrollment process. Fifty-two percent put health insurance enrollment at the very bottom of the list of unpleasant activities they would rather avoid. The biggest complaints include:
Confusing information about benefit choices
Too many forms to fill out
Not enough benefit choices in available plans
Difficulty navigating the employer's online system
Bridging the gap
It's clear more work needs to be done to get the word out about the exchanges, the enrollment process, and the benefits options. For its part, the federal government is partnering with shopping malls and pharmacies across the country, stationing enrollment counselors inside the malls to offer information and advice about signing up.
For employers, you need to make sure you're tuned in to your employees' questions and concerns, and that you're communicating with them regularly and thoroughly about the process and their options. Many employers are providing their workers with tools such as online financial learning centers where they can get help and learn to make smarter financial decisions. Working closely with your benefits provider, you can create customized financial education programs to fit your employees' needs.
For more advice and updates about enrollment communications, COBRA administration, and other ACA conundrums, subscribe the COBRAGuard blog in the upper right hand corner of this page.