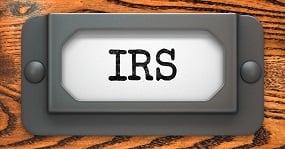 On April 1, 2015, the IRS published its most recent Employee Plans Newsletter. You can access the newsletter at http://www.irs.gov/Retirement-Plans/Employee-Plans-News.
The Newsletter contains an article reminding plan administrators that they cannot contract away their recordkeeping responsibilities. Specifically, the IRS reminds plan administrators that, "Even if you use a third party administrator (TPA) to handle participant transactions, you're still ultimately responsible for the proper administration …"
The IRS Newsletter highlights recordkeeping requirements for hardship distributions and plan loans from retirement plans.
Now, you might be wondering why a COBRA administrator would provide you with information about retirement plan recordkeeping. The answer is simple. Sponsors and administrators of group welfare and retirement plans are subject to the same fiduciary standards. You cannot simply assume that the third party administrator for your plan is complying with recordkeeping requirements. Plan Administrators have a fiduciary duty to ensure that they work with prudent vendors and that those vendors are maintaining adequate plan records.
In general, the IRS has stated that retirement plans are required to keep the records necessary to demonstrate compliance with the qualification requirements of the Code. On the welfare side, ERISA requires plans to maintain all records sufficient to verify information that is required by the Form 5500 or would have been reported but for a reporting exception. These recordkeeping requirements are actually very broad.
Conservative plan administration and the desire to proactively avoid litigation should drive plans to maintain more than what is specifically required. A good starting point for all employee benefit plan administrators is to develop a record retention policy and then ensure that vendors and third party administrators live-up to the policy.
To learn more about ACA compliance, COBRA administration and other employee benefit topics, subscribe to the COBRAGuard blog in the upper right hand corner of this screen.