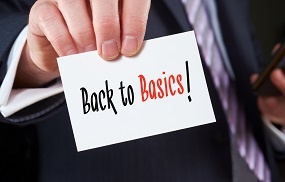 In this crazy post-ACA world, everyone is struggling to learn how the new rules apply to COBRA administration. Now more than ever, it is important to revisit the basic building blocks of COBRA.
One of those basic tenants is that each qualified beneficiary has an independent right to elect COBRA. Let's dive in and find out what that really means. Having an independent right to elect COBRA means that administrators must treat each qualified beneficiary as though he or she is an individual employee.
Example 1 – Only One Member of the Family Elects COBRA
An employee terminates employment. Before termination, she held family coverage for herself, her husband and their daughter. The former employee and her husband can decline COBRA coverage but elect COBRA coverage for the daughter. The daughter is provided coverage at the self-only COBRA rate.
Example 2 – Open Enrollment
Now let's consider the situation of open enrollment following a COBRA election using a different example.
Jim terminates employment. Prior to termination, he held family coverage for himself, his wife and their two children. Jim elects COBRA continuation coverage for each of the four family members (family coverage). Three months after his termination of employment, there is an open enrollment period during which similarly situated active employees are offered an opportunity to choose to be covered under a new plan or to add or eliminate family coverage.
During the open enrollment period, each of the four qualified beneficiaries must be offered the opportunity to switch to another plan (as though each qualified beneficiary were an individual employee). For example, each member of Jim's family could choose coverage under a separate plan, even though the family members of employed individuals could not choose coverage under separate plans. Of course, if each family member chooses COBRA continuation coverage under a separate plan, the plan can require payment for each family member that is based on the applicable premium for individual coverage under that separate plan.
In this ever-evolving employee benefits world, don't forget to go back to basics!
To learn more about ACA compliance, COBRA administration and other employee benefit topics, subscribe to the COBRAGuard blog in the upper right hand corner of this screen.