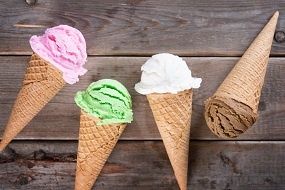 Did you know that different COBRA rules apply to different types of employers? Gasp! Read on to discover the variations in COBRA administration requirements.
Large, Private Sector Employers
Employers within the private sector who employ the equivalent of 20 or more full-time employees on a typical business day are subject to federal COBRA under the Employee Retirement Income Security Act of 1974, as amended (ERISA) and the Internal Revenue Code. This Federal COBRA class excludes church and governmental plans.
When most people say, "COBRA," they are referring to the rules established for this group under ERISA and the Code. COBRA regulations exist which further clarify the COBRA obligations of large private sector employers. For this group, the COBRA rules are as clear as they get.
The IRS can impose excise taxes on this group for violations of COBRA. The Department of Labor can sue to enforce COBRA. Plan participants and beneficiaries can sue to recover COBRA benefits, to collect daily penalties for notice failures and for other appropriate relief including attorney's fees. This group cannot, however, be sued under state law because federal COBRA preempts state claims (for example, negligence).
State and Local Government Employers
The Public Health and Service Act (PHSA) requires state and local governments to offer continuation coverage to employees and beneficiaries. Specifically, the PHSA COBRA requirement applies to states, any political subdivision of a state or any agency or instrumentality of the state or political subdivision. This includes not only traditional state government but also state sponsored universities.
Public sector COBRA is very similar to the Federal COBRA described above. The notice provisions, qualifying events, election timelines and duration of coverage are the same. However, public sector COBRA is lacking in detail. No regulations have been issued governing public sector COBRA and the regulations under ERISA and the Code do not technically apply. Often, state and local governmental employers defer to the federal COBRA regulations as a guide to operating public sector COBRA.
There is however, at least one main difference between private sector and public sector COBRA: the enforcement provisions. There are no daily penalties available to participants or beneficiaries for a missed COBRA notice. In fact, the PHSA authorizes only "appropriate equitable relief." Therefore, participants and beneficiaries in a state and local governmental plan are precluded from recovering fines, attorney's fees, compensatory damages, punitive damages, or interest.
Small Private Sector Employers
Private sector employers who employ fewer than 20 full-time employees on a typical business day might be breathing a sigh of relief. Not so fast. Most states have continuation of coverage laws that apply to this group. Each state's requirements are different. This means that as a small employer, you should study up on your state's continuation laws to ensure that you are aware of your responsibilities.
Some courts have held that small employers who mistakenly offer federal COBRA are opting into federal COBRA and cannot refuse to provide full federal COBRA benefits once offered. With many brokers and third parties in charge of plan documents, it is important to make sure you are not offering more than what is required.
"Above and Beyond" State Continuation
Finally, there is a category that I will refer to as "above and beyond" state continuation. Some states have laws that exceed the requirements of federal COBRA. For example, federal COBRA under ERISA and the Code requires private employers to offer 18 months of continuation coverage after a termination of employment. California and New York law, however, says that same group health plan must offer 36 months of continuation coverage after a termination of employment. Minnesota law provides that if a covered employee dies, the surviving spouse must basically be offered continuation coverage for the remainder of his or her lifetime.
In these states, a large private sector employer with a fully-insured plan must offer federal COBRA extended by the applicable state laws.
This article was reprinted from the December 2016 issue of Health Insurance Underwriter Magazine featuring our very own Robert Meyers.