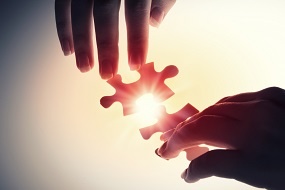 There are several tricky scenarios that arise when coordinating COBRA coverage under the Affordable Care Act (ACA). Case in point: Alex lost his job in August and elected COBRA coverage. However, he subsequently stopped paying his COBRA premiums and his COBRA coverage ended effective 10-31-14. He thought that he could score more affordable coverage through the Marketplace, but soon learned that because he let his COBRA expire, he was not eligible to apply for Marketplace coverage until the next Open Enrollment period, and then, his coverage would not become effective until January 1.
For Alex, this oversight means that he did not have any medical coverage for the months of November and December. Fortunately, he did not require medical treatment during those months and therefore, suffered no adverse financial ramifications. However, if he would have needed treatment, the outcome could have been much different.
This scenario is significant because open enrollment for the 2015 Marketplace coverage ended on February 15. The open enrollment deadlines are now very important because of their impact on COBRA coordination. Employees will continue to change jobs and experience other benefit-eligibility triggering events between the Marketplace open enrollment periods, the next of which begins November 15.
As you'll see in the chart below, all of the qualifying events associated with COBRA are also considered triggering life events under the ACA and cause special Marketplace enrollment to be available when they occur. And, under the ACA, there are several additional triggering events that do not apply to COBRA, shown in red.
Benefit Eligibility Triggers
| | | |
| --- | --- | --- |
| | Events that Trigger COBRA-Eligibility | Events that Trigger Special Enrollment ACA-Eligibility |
| Termination of Employment | ⊕ | ⊕ |
| Reduction in Hours | ⊕ | ⊕ |
| Marriage | ⊕ | ⊕ |
| Divorce | ⊕ | ⊕ |
| Births | ⊕ | ⊕ |
| New Employment | ⊕ | ⊕ |
| Loss of Dependent Status | ⊕ | ⊕ |
| Becoming Eligible for Medicare | ⊕ | ⊕ |
| Exhausting COBRA benefits | ⊕ | ⊕ |
| Loss of eligibility for Medicaid CHIP | | ⊕ |
| Income changes (For those already enrolled in the Marketplace) | | ⊕ |
| Change in immigration status | | ⊕ |
| Error by a government agency or navigator | | ⊕ |
| Move to a state outside one's plan area | | ⊕ |
For the events that trigger both COBRA- and ACA-eligibility, individuals can choose between COBRA or Marketplace coverage. The important thing to remember is that COBRA is ongoing and timely COBRA notices continue to be essential – even when individuals can also access coverage through the Marketplace.
Also, if qualified beneficiaries are actively participating in COBRA, they can only go to the Marketplace when their COBRA benefits are exhausted or they experience a special enrollment event. If they simply stop paying COBRA premiums, they cannot access the Marketplace until the next open enrollment period, as Alex discovered in the opening example.
Let's say however that Alex applied for Marketplace coverage in September, shortly after losing his job, and prior to electing COBRA. In this scenario, he could have been eligible for Marketplace coverage since he had not yet elected COBRA and was still within the 60 day Marketplace special enrollment period.
As you can see, coordinating coverage is a complex business! Be sure to convey accurate information to your COBRA-eligible individuals. Also, make sure to send all the appropriate notices on a timely basis as COBRA compliance continues to be essential.
COBRA CONUNDRUMS is reprinted in part from the December 2014 issue of Health Insurance Underwriter Magazine featuring our very own Robert Meyers. Want to receive more insightful benefit administration tips? Subscribe to our blog in the top right corner of this screen.