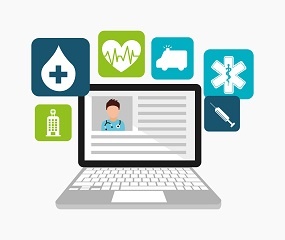 Telemedicine is catching on. Telemedicine programs continue the integration of technology and medicine. Using a telemedicine program might allow an employee to call, send an email, send pictures via text message or even participate in a video call with a doctor to receive a medical diagnosis or advice.
Telemedicine is so popular that the ERISA Industry Committee (ERIC) has a Telehealth Initiative to promote policies that facilitate access to telehealth for employees and their families. Accessible at www.eric.org/health/erics-telehealth-initiative.
ERIC lists the following benefits to employees of a telehealth program:
Accessibility. Flexibility. Without barriers. 24/7 Access from any location.
Benefits rural, urban and working families. Transportation and time barriers no longer exist.
Leads to Increased workforce satisfaction.
Serve as a complement to workplace clinics, rural health centers and employer wellness initiatives.
Provides cost-effective care.
Telemedicine sounds like a wonderful addition to any employee benefit program … and it is. However, like everything in this industry, there are compliance considerations. Telemedicine services would most likely be considered the provision of medical care leading to the application of ERISA, COBRA, HIPAA and the Affordable Care Act. This post focuses on telemedicine and COBRA administration – but you should not overlook the other federal legal issues.
Does COBRA apply to Telemedicine?
The short answer is, yes. COBRA applies to a plan, fund or program established or maintained by an employer for the purpose of providing medical care. The term "medical care" is defined very broadly and includes the diagnosis, cure, mitigation, treatment or prevention of disease and any other undertaking affecting any structure or function of the body. Telemedicine fits the bill – COBRA applies.
Most employers add telemedicine as part of their existing group health plan. In that situation, employers would satisfy their COBRA obligation via COBRA compliance for the group health plan. COBRA beneficiaries would be able to take advantage of telemedicine services on the same basis as active employees. The desire to lump telemedicine into the group health plan must be clear in the plan documentation.
Offering telemedicine services on a stand-along basis – meaning that employees who are not enrolled in the group health plan are eligible to participate in the telemedicine program – is another story. The telemedicine program would likely create a separate group health plan subject to COBRA and other federal laws. The employer would be required to offer COBRA to all individuals who were enrolled in the telehealth program on the day before a COBRA qualifying event.
While telemedicine may simplify the lives of employees, if not done correctly, it may serve to complicate the lives of employers. Telemedicine can be a great addition if structured properly from the very beginning.
To learn more about ACA compliance, COBRA administration and other employee benefit topics, subscribe to the COBRAGuard blog in the upper right hand corner of this screen.