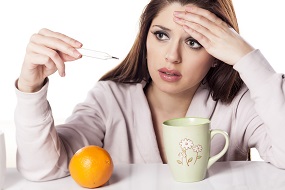 Employers establish wellness plans to promote healthy lifestyles among employees. Healthier employees hopefully leads to better control of costs under the employer's health plan. However, the individuals responsible for the employer's wellness plan compliance will likely be left with a headache.
Compliance Summary
Wellness programs are governed by federal employee benefits laws, including ERISA, HIPAA, and the ACA. In addition, wellness programs must comply with federal antidiscrimination laws, including the Americans with Disabilities Act (ADA).
On April 17, the Equal Employment Opportunity Commission (EEOC) released proposed wellness plan regulations under the ADA which has the industry buzzing. We at COBRAGuard thought it would be a great time to remind you of one more wellness plan requirement … COBRA.
At about the same time that the EEOC issued its new regulations, the Department of Labor and the IRS issued wellness plan Frequently Asked Questions reminding us that COBRA applies to wellness plans and that compliance with any one set of rules does not establish compliance under all of the other applicable rules.
Whew! Yes, wellness plan compliance might just make you sick. Following is a brief wellness plan and COBRA refresher.
COBRA and Wellness Plans Refresher
COBRA applies to group health plans that provide medical care and are maintained by an employer. Some wellness plans provide medical care via the provision of flu shots, cholesterol screenings, etc. As a result, these wellness plans are subject to COBRA.
An employer is allowed to combine a COBRA-subject wellness plan with the employer's group health plan. Thus, the employer only has to offer COBRA for a wellness plan if the qualified beneficiary also elects COBRA for the employer's health plan.
Combining the wellness plan with the health plan sounds like an easy COBRA solution. However, many employers wish to promote a healthy workplace and, thus, make the wellness program available to all employees regardless of their participation in the health plan. Because the wellness plan itself is subject to COBRA, individuals who were covered on the day before the qualifying event must be offered wellness plan COBRA.
Qualified beneficiaries who elect COBRA for the wellness plan would have the same open-enrollment rights as any other participant. Thus, during annual open enrollment, the qualified beneficiary could enroll in the health plan. What COBRA wellness qualified beneficiaries would most likely elect health plan coverage during open enrollment? The answer: individuals with high claims. Thus, employers should be aware of a significant adverse selection risk.
If a wellness plan is subject to COBRA, the plan must comply with all applicable COBRA requirements including the numerous mandatory notices.
To learn more about ACA compliance, COBRA administration and other employee benefit topics, subscribe to the COBRAGuard blog in the upper right hand corner of this screen.